To buy prints, receive images of available works, or to arrange a studio visit please contact hello@diddletron.com

Lampshades for standing lamps - in stock and available to pre-order.
All hand blocked on natural handmade hemp paper from cooperatives (please email for full range)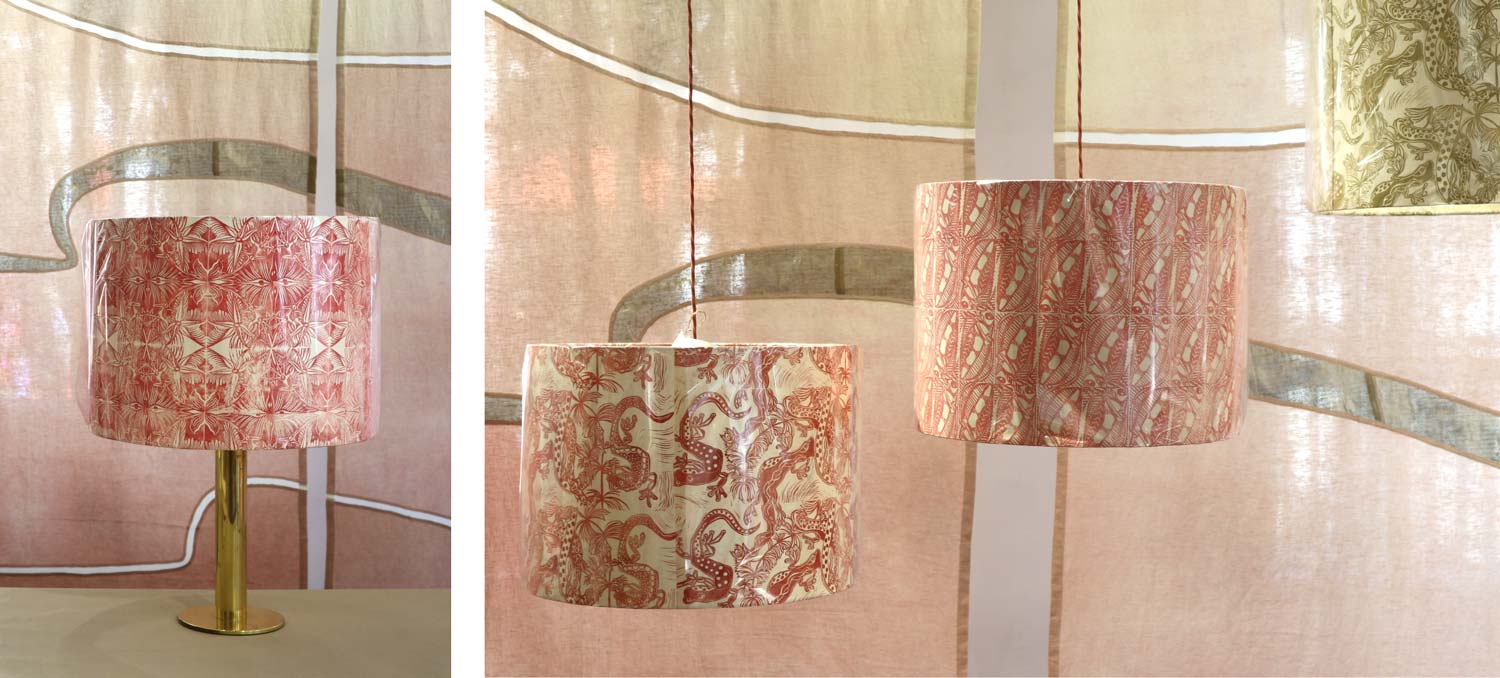 I very occassionally run a practical workshop, "Celebrating The Splodge"
To be added to the invite list for the next one please leave me your details

Last workshop:
London Craft Week 2022 - Workshop MAY 11th & 12th LIMITED AVAILABILITY
BUY TICKETS HERE



In celebration of newts.
Two colour hand lino block printed, print size 405 x 150mm. Edition of 25.

Hand block printed linen cushions with duck feather fill and invisible zips.
£125 each



Architectural Heritage / Awkward Menagerie

Etching with aquatint from £90 - £250 + framing - please contact for individual prices and works available


- Becky Huff Hunter

In Nicholas Hughes's densely worked drawings in aquatint intaglio prints, puppet or toy-like figures float in formal relation to intricately modelled furniture, tentatively moored in deep black and silver-grey surfaces. Each work on paper arranges impressions, or as Hughes puts it, "naive descriptions," of materials that surround him in both his studio and memory: a wooden souvenir doll; an erroneous colonial-era biological sketch seen in a museum; a perspective-defying circular chair of modernist design. As lived-with objects and images become thoughts, they gain layers of meaning. Hung in collectively titled groups—"Awkward Menagerie," "Architectural Heritage"— this diverse content comes together in conversation.
Like dramatically spotlit photographic stills—picture the performance documentation of oversized props and choreographed stances integral to Robert Wilson or Christopher Knowles's recitations —Hughes's prints suggest a moment captured within a broader set of movements or possibilities. Each character and item, modelled using tender line and tone, becomes part of Hughes's tactile lexicon or alphabet of objects, reminiscent of Philip Guston's collections of small textural still lifes that stack and queue up into rearrangeable visual sentences. The pools of darkness in each work foster mind-wandering: the impetus to imagine, connect, and narrate combinations of motifs that slip across the assembled prints.
Allusions to familiar crafts and childlike illustrations coax the dropping of one's guard to free association—a reading of these works as depicting a Western collective unconscious, which must be uncovered, sifted, and sorted through in order to find new cultural grounding and progress.

Becky Huff Hunter is an independent writer, editor, and researcher, who regularly covers Philadelphia-area contemporary art in Artforum. Her writing has been published by Frieze, Sculpture, and Art Papers, as well as numerous exhibition catalogue essays.